Angry Residents Flee Sanctuary State In Numbers So Large, They're Running Out Of U-Hauls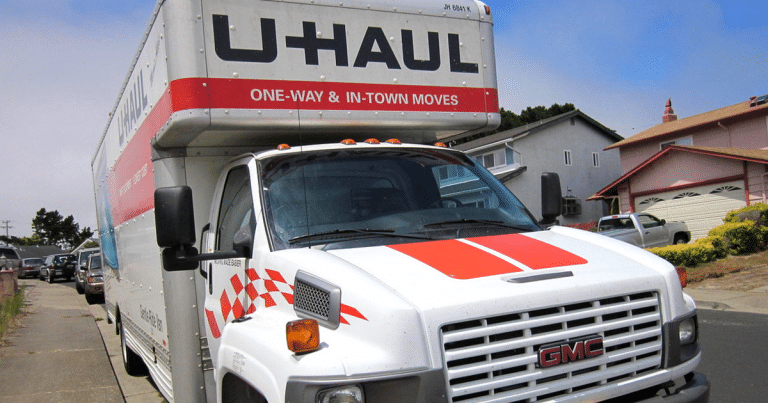 Sanctuary cities are a cancer to America.
Whenever one appears, the illegals infiltrating it turn it into a reflection of the crappy country they just fled from.
Cities that usher in illegal immigrants without consequences ultimately become hives of criminal activity and drug use.
San Francisco, in particular, has seen a rapid spike in crime just within the past three years, right about the time their status as a sanctuary city was strengthened by the state. A place once renowned for its natural beauty and artistic identity has devolved into a place where homelessness abounds and criminals are welcomed at the expense of legal citizens.
Residents of the City by the Bay appear to have had enough, and are fleeing in numbers so large that the moving companies can't even keep up.
From KUSI:
So many people are leaving the San Francisco area that it has created a U-Haul shortage.
The migration is so intense, that U-Hauls are becoming scarce and truck rental prices are out of control. For example, to rent a U-Haul going from Silicon Valley to Las Vegas would cost around $2,000. But to go from Las Vegas to Silicon Valley, it's only about $100.
This is the largest exodus out of San Francisco in more than a decade. While the cost of living in the city is most certainly playing a role in the residents fleeing, it should be noted that illegal immigrants are receiving housing assistance from the federal government, a luxury that working citizens don't get to enjoy.
One resident, Carole Dabak, has lived in the Bay Area for more than 40 years, but is sick of the crowding, crime and politics that have caused her to hate the place she once loved.
"We don't like it here anymore. You know, we don't like this sanctuary state status and just the politics here," she said.
She plans to move to Nashville, one of the top cities that San Francisco residents are fleeing to. The other cities include Phoenix, Las Vegas, and Atlanta.
None of the above cities have been classified as sanctuary cities by the federal government.