Ukraine Leaks Joe Biden Phone Call – Private Recording Slips Out Of Discussion With President Poroshenko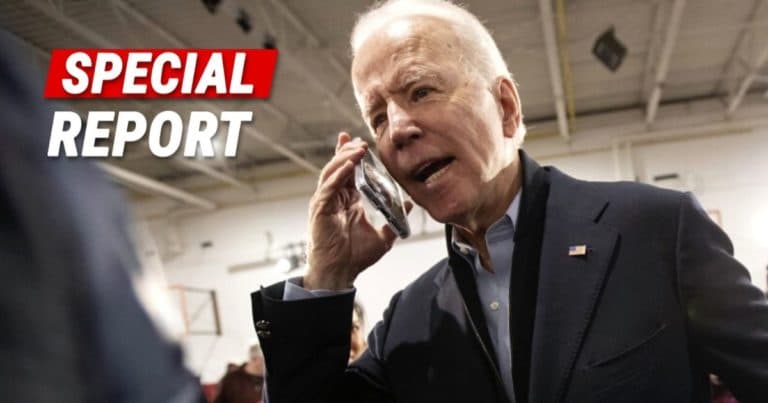 It seems like details of Biden's past keep coming back to haunt him.
He may have hoped his time dealing with Ukraine was all behind him. That the media gave up looking into his history with the country long ago.
But now a recording has been released between him and Ukraine's former president. And it's raising questions.
From Daily Wire:
In one of the audio clips that Derkach allegedly released dated February 18, 2016, Poroshenko appeared to tell Biden…

"I have some positive and negative news. I will start with positive news. … Yesterday, I met with the General Prosecutor Shokin. And despite the fact that we didn't have any corruption charges, we don't have any information about him doing something wrong."
A member of Ukraine's parliament just released a recorded phone call between Joe Biden and former Ukraine President Petro Poroshenko.
The recording is sparking new conversations about Joe Biden's dealings with the country.
Plenty has been discussed about Joe's interactions with Ukraine while he was vice president. It even drove the Democrats to launch an impeachment against Trump.
Many are wondering why these recordings are being leaked now? Why weren't they released before now especially by Joe?
You can't imagine Joe is excited to deal with this now. He's already battling numerous other problems on many other fronts.
Now, he has to explain to the country what these recordings mean.
Oh, I'm sure some in the media will try to dismiss all this—hoping we'll just look the other way.
But don't we deserve straight answers from a man who wants to become president?
In fact, plenty of Americans still have questions about Joe's time as VP. These recordings will only throw fuel on the fire.
But what will Joe do to address this—if he does at all?
SHARE if you think Congress needs to complete the Ukraine investigation.
Source: Daily Wire