United States Releases Report On China – They Just Claimed The Chinese Government Actually Hid Its Numbers From The World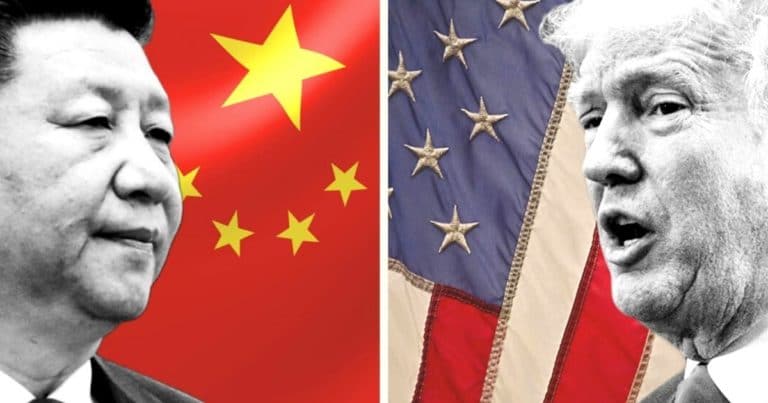 People are understandably looking for someone to blame for this crisis. But the culprit is pretty clear.
Months ago, the world was saying this virus was a small issue. Even the World Health Organization said it wasn't a crisis.
But we are only learning now that China was dealing with something much bigger than anyone knew.
They claim their numbers have dwindled and that the issue is under control.
But the U.S. government is exposing the truth.
From Bloomberg:
China has concealed the extent of the coronavirus outbreak in its country, under-reporting both total cases and deaths it's suffered from the disease, the U.S. intelligence community concluded in a classified report to the White House, according to three U.S. officials.
According to a new report, the U.S. intelligence community says China has been covering up the exact number of cases it has.
Reports indicate that China has been "incomplete" of its reporting of both total number infected and deaths.
At the moment, our government has not confirmed this report. But it tracks with what we've known about China's response from the beginning.
The outbreak began late last year. As numerous Chinese citizens were infected, their government refused to report it.
This new disease spread far and wide, but the communist government suppressed information. They even lied to WHO at one point, claiming the virus was not transmissible from human to human.
They only fessed up in January. By that time, the virus was reaching new shores. In the coming months, cases from Europe to America exploded.
But over the course of February and March, China claimed they got it under control. Funny how they refused to let our CDC officials investigate.
And how the number of deaths conflicts with other details emerging.
Do you think it's possible China is continuing to lie about how many of their people were infected?
China sat back and let this crisis strike the world. Now, it seems they are continuing to lie to everyone.
SHARE to expose what the Chinese government did.
Source: Bloomberg