Uvalde Parents Finally Get Some Justice – Their School Board Votes Unanimously to Send Police Chief Packing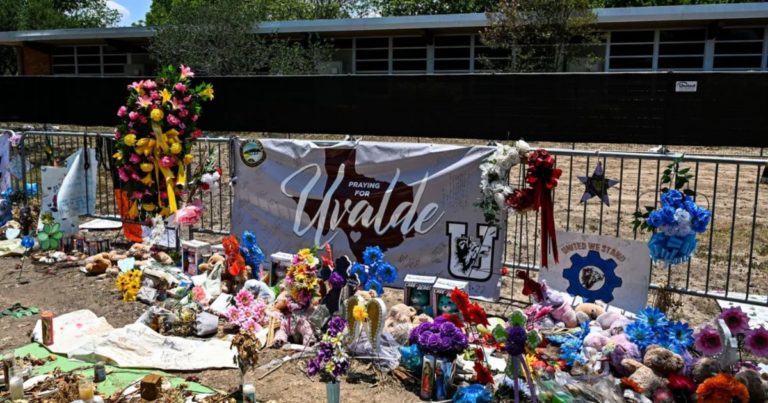 What's Happening:
It may have been a while ago, but the community of Uvalde, TX is still searching for answers.
The left pushed the tragedy to get as much gun control passed as possible. But now, it looks like some real justice is being done.
From Daily Wire:
The Uvalde school board voted unanimously on Wednesday night to immediately fire police chief Pete Arredondo over the disastrous response to the shooting at Robb Elementary earlier this year that resulted in the deaths of 19 children…

Recently released footage of the school's hallway showed officers standing outside the classroom for over an hour while the shooter was still in the classroom with the victims, some of whom were still alive and calling 911 for help.
The Uvalde school board fired their police chief, in a unanimous vote this last Wednesday. After discussing it for only an hour, the entire board came to this conclusion.
Peter Arredondo was fired immediately.
The police chief, who failed to intervene as a gunman killed numerous children, was defiant.
His lawyer demanded the man be reinstated and given backpay and benefits. Can you believe that?
This man was largely responsible for the horrible and unacceptable police response to this evil event. He did nothing as this gunman killed students and teachers.
It was the brave actions of Border Patrol agents who, defying orders, intervened and killed the gunman.
A police chief with a shred of a conscience would have resigned in disgrace, taking full responsibility for what happened.
Instead, this man refuses to be held the least bit accountable, even demanding pay and benefits.
What can you say about a person like that?
Plenty of details emerged in the aftermath of this event. We learned that almost 400 officers responded. But they were delayed by 77 minutes before they could act.
How could that happen? Why were the initial police so slow to respond?
It all falls on Arredondo's head. The buck has to stop with him. In reality, he is lucky that he isn't being brought up on charges.
But I wouldn't be surprised if lawsuits are headed his way.
Key Takeaways:
Uvalde school board voted to fire the police chief responsible for the school shooting.
Peter Arredondo was first on the scene, but prevented officers from intervening.
Arredondo refuses to take responsibility, demanding backpay and benefits.
Source: Daily Wire