After Virginia Governor Plans To Grab Guns – 2nd Amendment Leaders Send In The Reinforcements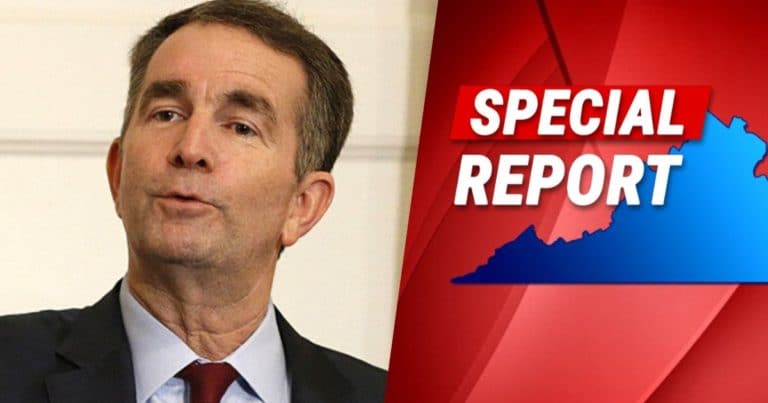 A battle is raging right in the heart of the country—right where our nation began.
Virginia was once a tried-and-true conservative state. But thanks to it's close proximity to the D.C. swamp, it has been flipped.
The state now suffers under a Democrat majority. And their governor, Blackface Northam, is pushing some of the most radical gun control laws we've ever seen.
Perhaps the worst part is a gun confiscation program that will rip guns from Americans without due process.
Northam wants to disarm people who haven't even been charged with a crime. Right out of Stalin's playbook.
But Virginia residents aren't taking this lying down.
They are planning a resistance.
From Breitbart:
The National Rifle Association (NRA) is urging its members to attend a January 13, 2020, Senate meeting and let their pro-gun voices be heard…

NRA Grassroots is inviting members and supporters to come to the Capitol to meet with their lawmakers to share the facts about the Northam Gun Confiscation scheme and to make their opposition known.
Boom. The NRA is urging all its supporters to storm the senate meeting to let their pro-Second Amendment voices heard.
They need to counter the radical, gun control lobbyists that will surely attend the meeting. These far-left activists will try to make as much noise as possible, to make it seem Virginians are in support of these gun laws.
The NRA is making sure they're people will be much louder.
It doesn't matter if the state senate is under Democrat control. If they see a sea of pro-Second Amendment residents willing to attend this meeting, their tune will change.
If they end up passing a wildly unpopular set of laws, they won't be around for very long.
Make no mistake, these radical leftists will do everything in their power to rob us of our freedoms.
Our firearms are just the start. And if Virginia passes these bogus laws, other states are quick to follow.
This meeting will be a powerful moment for every pro-Second Amendment American.
And it will show Democrats that they can't just shove their agenda down our throats.
SHARE if you are standing with the Second Amendment, not gun grabbers!
Source: Breitbart