After Virginia Senate Buries Gun Control – Democrats Push Through 2 More Gun Bills To Governor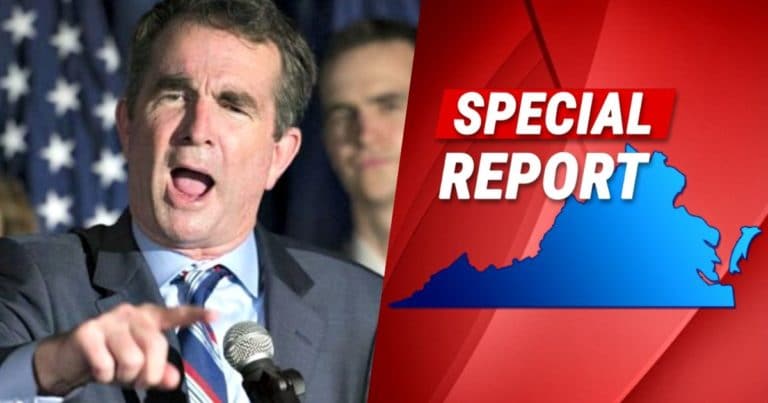 Virginia Democrats have been working around the clock to turn the once patriotic state in California 2.0.
Second Amendment-loving Americans have been fighting to prevent the governor's wild push to strangle their gun rights.
But his lawmakers have been pushing one bill after another.
Many have demonstrated in the state, taking a stand for our rights. A few of the measures failed to get passed.
But that didn't mean the state was out of the woods.
Thanks to their Democrat majority, Virginia is now facing some of the most extreme limits to their Second Amendment rights.
From Washington Examiner:
The Virginia General Assembly approved more gun-control initiatives Saturday that were part of Gov. Ralph Northam's 2020 agenda…

The background-check legislation will expand background checks to private transfers of weapons, unless the transfer is between immediate family members. The legislation on handgun purchases will prohibit a person from purchasing more than one handgun in a 30-day period.
Virginia Democrats were able to slip two of the more extreme gun-control measures through their General Assembly.
The first bill will force all private transfers to make background checks. So, if you're selling a gun to a friend you've known for years, you have to go through the added frustration of a background check.
Gee, I wonder what the purpose of this bill is? Maybe they just want to discourage people from buying and selling their own, lawful property?
The other bill passed makes even less sense. It prohibits a person from buying more than one handgun in a month.
How is that supposed to keep people safe from gun violence? Democrats claim we need more gun control so that we have less gun violence.
And this will only encourage other states to follow their lead.
These laws seem like another needless hurdle for a person to jump through. Another attempt by far-left Democrats to just limit our Second Amendment.
It's hard to view any of these bills as otherwise.
There is little doubt that Northam will sign these bills into law. And with that, we can look forward to more restrictions from Virginia and other states.
SHARE if you stand with the Second Amendment, not Democrats!
Source: Washington Examiner