After "Violation" Accusations Erupt in Arizona, 2022 Midterm Results Slam Into a Brick Wall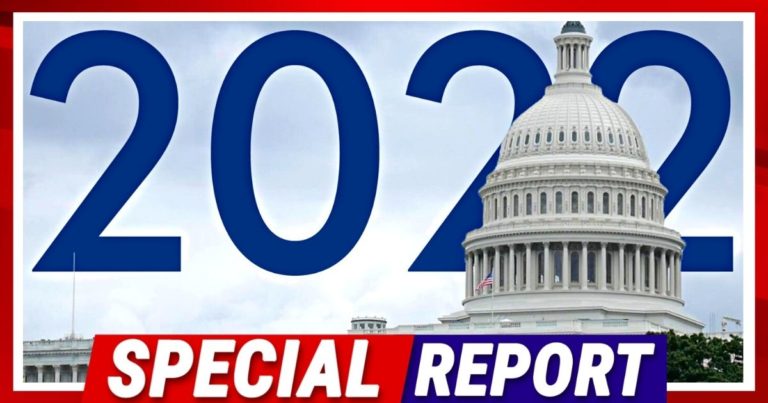 The midterm elections are mostly over, though five House races have yet to be called and one Senate race hangs in the balance.
And in Arizona, the situation remains very murky. The election situation has been highly questionable since Election Day, as many have claimed.
And now, it looks like we won't have official results for a while.
First came Attorney General Mark Brnovich's order to Maricopa County to submit a report concerning their handling of the Nov. 8 election.
In that order there was alleged evidence – some from first-hand witnesses – of "statutory violations" in the governor's race.
That contest, between Katie Hobbs and Kari Lake, is technically over, with Democrat Hobbs being the projected winner.
But nothing is guaranteed yet, as Lake is questioning the results and now, we're hearing that the entire AZ voting process might've had problems.
Via The Daily Wire:
At least two counties in Arizona have confirmed that their certification of the 2022 election will be delayed as the state's attorney general's officewrote a letter claiming there's evidence of 'statutory violations' that occurred in Maricopa County on Election Day.

Republican-controlled Cochise County and Mohave County both voted to delay certification until the November 28 deadline.
The two GOP supervisors in these counties voted for the delay, but they're already running into issues.
State Elections Director Kori Lorick is annoyed with the delay, and has threatened to sue if the counties don't certify by the deadline.
But that may not be enough to move things along, as accusations continue to fly.
Assistant Attorney General Jennifer Wright wrote:
Arizonans deserve a full report and accounting of the myriad problems that occurred in relation to Maricopa County's administration of the 2022 General Election.
According to reports, printers in at least 70 Maricopa County polling locations printed ballots with barely legible ink, which meant the machines couldn't properly read them.
This resulted in voters waiting hours in long lines, or being forced to drop their ballots in drop boxes.
The Kari Lake War Room Twitter account threw up this tweet:
The tabulators in Maricopa County worked 100% of the time during an early voting season that heavily favors the @azdemparty.

They worked just 52% of the time on Election Day for the @AZGOP.

Maricopa Country consists of 62% of Arizona.

This election was broken. https://t.co/rIb97AIryU

— Kari Lake War Room (@KariLakeWarRoom) November 18, 2022
And she added in a separate message:
Whether done accidentally or intentionally, it is clear that this election was a debacle that destroyed any trust in our elections.

Arizonans who choose to make their voice heard on election day should not be disenfranchised or punished for choosing to vote in person yet they were.
Arizona was the site for more election issues during the 2020 presidential election, so some aren't surprised that it's happening again.
Right-wing citizens predicted this might happen, as millions continue to question the reliability of the voting machines and the state's overall election integrity.
Currently, Lake swears she'll keep fighting, and the election report audits must be completed.
Key Takeaways:
At least 2 counties in AZ have voted to delay certification of midterm election results.
This adds more fuel to the fire in the state, which has been beset with voting issues.
Gubernatorial candidate Kari Lake called the midterm election a "debacle" and it has "destroyed any trust in our elections."
Source: The Daily Wire