After Virginia Governor Goes After 2nd Amendment – The Senate Buries His Plan To Ban Assault Weapons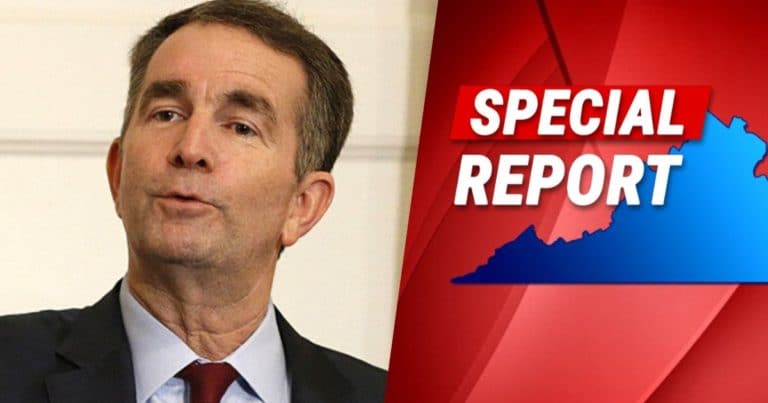 If you've been following Patriot Journal, you know that we've been updating you on the shocking developments in Virginia.
The home of many of our Founding Fathers has been overtaken by a Democrat-majority government.
Under the leadership of Gov. Northam, they wasted no time pushing policies that would turn the state into Democrat California.
Their biggest move was a flurry of gun control laws that outraged a huge portion of the state. In fact, 90% of Virginia counties declared themselves "Second Amendment sanctuaries" in protest to the new bills.
Over twenty thousand residents gathered to peacefully protest the new bills. Still, Northam and his Democrats pushed their agenda.
But Northam just got some bad news… from his own senate.
From Fox Business:
Virginia Gov. Ralph Northam's push to ban the sale of assault weapons has failed after members of his own party balked at the proposal…

Four moderate Democrats joined Republicans in Monday's committee vote, rejecting legislation that would have prohibited the sale of certain semiautomatic firearms, including popular AR-15 style rifles, and banned the possession of magazines that hold more than 12 rounds.
Woah. Four Democrats joined Republicans in Virginia's state senate to reject some of Northam's strictest gun control plans.
The bill would have banned the sale of semi-auto firearms (wrongfully called "assault weapons") and banned the possession of magazines that hold 12 rounds or more.
GOP members grilled the co-sponsor of the bill, state lawmaker Mark Levine, over his definition of an "assault weapon." Not to mention the arbitrary ban on ammo magazines.
As you can imagine, Levine could not come up with an adequate explanation for his bill's demands.
This was the same Democrat who described "assault weapons" as fully automatic rifles. More proof that gun control advocates don't even know the proper functions of the very weapons they want to ban.
While this news is a win for Virginia, Northam did manage to ram several other gun control bills through. That includes a once-a-month limit on buying handguns, "gun free" zones, and the gun confiscation bill.
How many more state governments will follow in their steps, seeking to strip away our Second Amendment rights?
This war against our freedoms will never end—until Democrats are kicked out of office.
SHARE to tell Democrats to keep their hands off our guns!
Source: Fox Business