Swing State Voter Touts "Sleeper" Trump Fans – A New "Society" Could Give Donald The Win In Wisconsin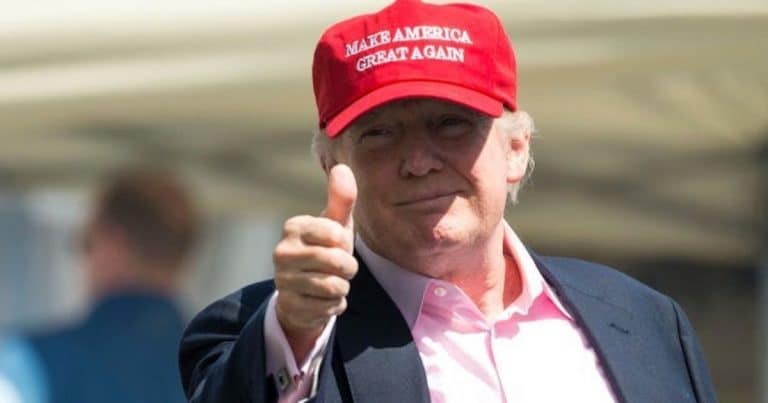 Most national polls show Democratic presidential nominee Joe Biden is in the lead. Though we're starting to see more variation.
And perhaps these polls aren't taking into account the "Silent Majority." Conservatives often refer to this, while claiming the polls aren't accurate.
Perhaps they're right, at least in some cases.
For example, Trump supporters in a major swing state believe a "secret society" of right-wingers are rising up. Fast.
As a result, the Badger State, which is widely viewed as an important battleground in the 2020 election, could be seeing red.
From Breitbart:
A Wisconsin Trump supporter believes there is a swell of 'sleeper' Trump supporters in the Badger State, describing it as almost a 'secret society.'
Wisconsin resident Bryce says in fact, there's a lot of quiet support for the President.
He said that when he learned of the alleged Democrat attempt to "pack the court," he decided to put a Trump flag in his lawn.
And in truth, he sees "dozens" of other pro-Trump flags around his neighborhood.
Wouldn't you know? Dozens in my neighborhood went up. The lesbian couple across the street — they're very nice people; we love them — I didn't think they'd ever put one up.

They've got a Trump flag. There's a lot of support that is sleeper support.
Bryce stressed his opinion that Trump supporters feel they have to be quiet. "Shh … just be cool," he said.
He added that "it's like a secret" because if you show your support publicly, "people will rip you." And therefore, there's a "groundswell" in the state now.
Conservatives in other regions are claiming similar environments.
Many say they don't feel free to voice their backing for Trump, which is why the "Silent Majority" could be a very significant factor in the election.
Come November 3, we'll have to see if that groundswell took hold.
Key Takeaways:
Voters in Wisconsin claim there's a lot of "sleeper" Trump support in the state.
They say Trump followers are often afraid to speak up, and that's why many are remaining silent.
This could result in an unexpected surge of votes for the President on election day.
Source: Breitbart