Days After 2020 Voting Kicks Off – Swing States Just Got Flooded With Democrat Ballot Requests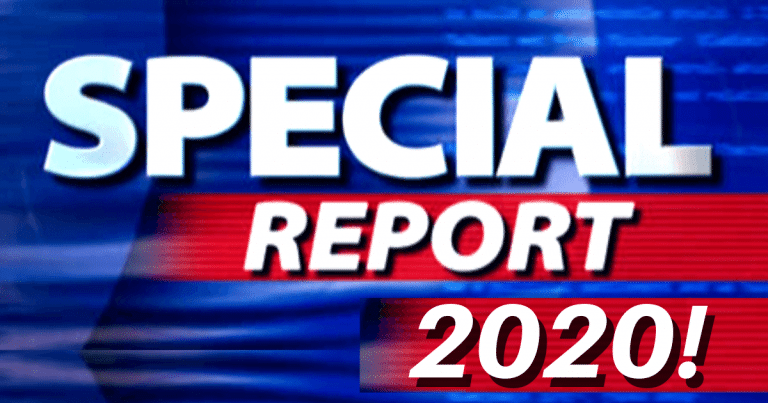 What's Happening:
President Trump has been vocal of his opposition to universal mail-in voting.
He warned that mail-in ballots can be lost, stolen, or forged. The danger of voter fraud is high.
Now that some polls are open for early voting, we are getting numbers from swing states.
And ballot requests are surging, but only for one party:
Election officials in key general election battleground states are noticing a surge of requests for absentee ballots by Democrats…

In North Carolina, which last Friday became the first state to start sending out general election ballots to registered voters who requested them, more than three times as many Democrats than Republicans have sought ballots so far.
According to election officials from various states, requests for absentee ballots have come pouring in, many for registered Democrats.
In North Carolina, Florida, and Ohio, more Democrats are requesting absentee ballots than Republicans.
Absentee ballots are different from general mail-in ballots. Trump himself has said that in states like Florida, the absentee ballot system is safe and reliable.
But he also said that if you use one, make sure you follow up to ensure your vote is counted. If they have gotten your ballot by Election Day, he urged his supporters to vote in person.
The surge of requests by Democrats comes as no surprise. Liberal media outlets have spread fear and panic over voting in person ever since the pandemic started.
Democrats like Nancy Pelosi keep banging the drum that voting in person isn't safe. Although, it's safe enough in SF for Pelosi to get her hair done without a mask.
It's interesting to note that in many elections, absentee ballot requests don't always result in counted votes.
In Georgia's primary, 150,000 absentee ballots were requested, but many were never sent back in. Some experts say that is both because people didn't vote—or the ballot was lost in the mail.
There have been numerous reports that mailed-in ballots might not make it to the election office.
We could be looking at a situation where many Democrats, determined to vote with an absentee ballot, won't see their vote counted.
Hey, Trump warned them. And while some Republicans prefer to use an absentee ballot, millions more will be showing up at the polls in-person.
Key Takeaways:
In several states, more Democrats are requesting absentee ballots than Republicans.
Trump has warned that, aside from a few cases, voting by mail can lead to fraud.
Many absentee ballots are never counted, often lost in the mail.
Source: Fox News