Elizabeth Warren Is In Deep Trouble – Latest 2020 Poll Finds She Just Lost Half Her Supporters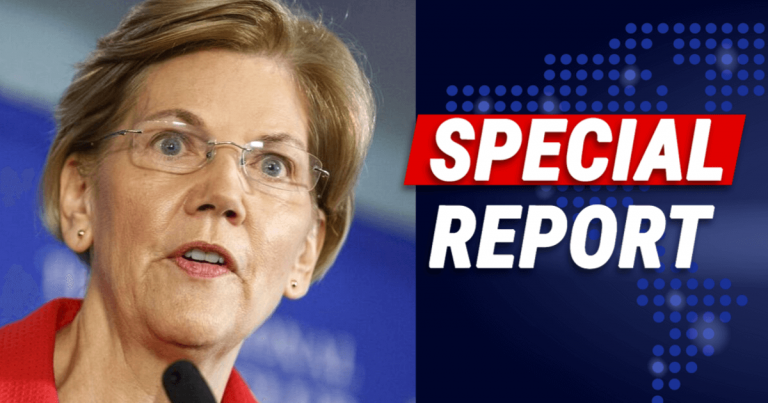 Pocahontas is spiraling – but the media is silent!
Trump recent admitted he may have mocked "Fauxcahontas" Elizabeth Warren too soon since she rose to the frontrunner.
But it looks like Trump's timing was just fine. Because as some in the media were declaring Warren the woman to beat, things are changing rapidly.
New national polls are coming out, gauging Democratic voters' interest in this dismal race.
Seems like Warren took her commanding lead and totally destroyed it.
From National Review:
The latest national poll of the Democratic primary conducted by Quinnipiac shows support for Elizabeth Warren plummeting since October from 28 percent to 14 percent, while support for Biden and Buttigieg is ticking upward:
Biden: 24% (+3)
Buttigieg: 16% (+6)
Warren: 14% (-14)
Sanders: 13% (-2)
Wow. You know things are bad when Mayor Pete is beating you!
The latest polls reveal that Warren has lost over 50% of her support from earlier in the fall.
How can that even happen? She is running against gaffe-machines, relative unknowns, and Bernie Sanders!
You'd think the nomination would be a cinch for a senator like Warren.
Well, as they say, don't count your chickens before they hatch. It seems like even Democrats aren't too thrilled with Warren's terrible Medicare-for-all plan.
She was hiding the details of it for months, watching her poll numbers rise. But as soon as she unveiled the ugly reality of how much it would cost, Democrats were abandoning her in droves.
After all, Warren's plan trumps Sanders with a shocking $52 trillion price tag. And Warren's plan to pay for it involves slamming companies with massive taxes.
Sure, the middle class won't get a direct tax increase, but more than a few Americans (including working Americans) will lose pay and jobs, thanks to Warren's plan.
Her Medicare-for-all plan was a total disaster. She should have followed AOC's lead and not revealed her plan until after she was elected.
Oh well. I guess Boomer socialists are as savvy as Millennial socialists huh?
And that's not even discussing how, the moment she took the lead, she withered under the spotlight.
Perhaps she just couldn't handle all the attention. Or Americans were given a good look and didn't like what they saw.
SHARE to tell everyone how Warren is plummetting in the polls!
Source: National Review