After Warren Makes 2020 Announcement – Trump Calls Fox News And Makes Her Regret It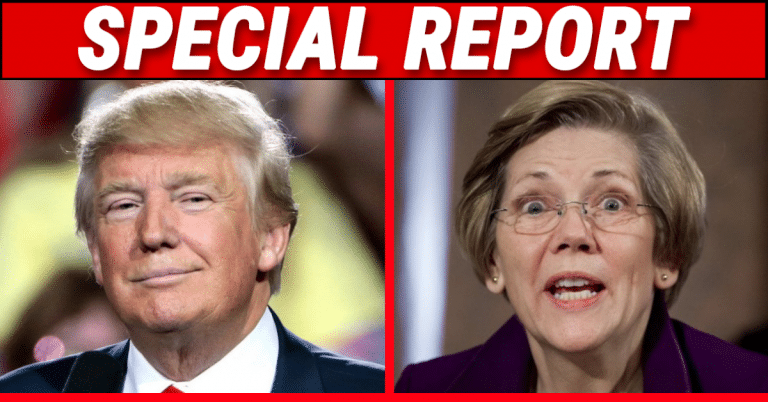 Pocahontas tried to take over the news, but 'The Donald' called into Fox and put Warren in her place.
Elizabeth Warren made waves this fall in her feud with President Trump over her "Indian heritage."
Turns out she may be 1/1024th Cherokee Indian, and she seemed proud of it until Trump put her to shame.
Now she's trying to beat Hillary and Bernie to the punch, but it didn't turn out like she hoped.
Warren has announced she plans to enter the 2020 presidential election race, and she's starting by forming an "exploratory committee" to get the money pouring in.
Via the New York Times:
"In an 8:30 a.m. email to supporters on New Year's Eve — 13 months before the first votes will be cast in the Iowa caucuses — Ms. Warren said she was forming an exploratory committee…
Obviously, Trump heard the news as well, so he scheduled a call with Fox News to share his thoughts.
This is GOLD – He never misses an opportunity that's for sure!
Watch here:
Phone calls like these are exactly the reason why I voted for Trump.
Elizabeth Warren has been willing to lie about her Native American heritage for years and nobody but Trump has has the will to stand up and call her out. And as we all guessed, he was 100% right as usual.
Best of all, he said what we are all thinking.
"I would love to run against her"
Yes please, I think we would all like that. Can you think of an easier opponent than Elizabeth Warren?
SHARE if you think Trump can easily beat Elizabeth Warren!
Please Democrats, keep sending us your "best" and Trump will have no problem securing a second term.
He easily won his last campaign against all odds and the second time will only be easier with this much momentum.
Have you seen the economy recently? We are doing better than we have been in many many years.
Trump never misses an opportunity to throw in a jab as well – I love the part at the end. "Does she really think she can win?"
"You'd have to ask her Psychiatrist"
SHARE if you think Trump can easily win his second term!