After Warren Tries To Discredit Chief Justice Roberts – She Gets Historic Staredown And Her Own House Manager Puts Her In Her Place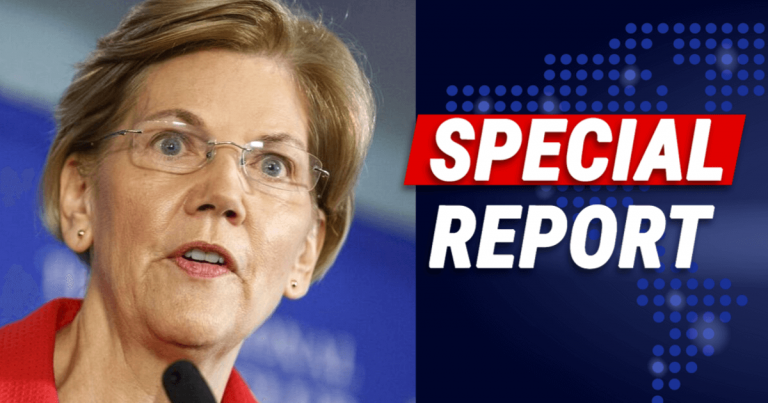 Elizabeth Warren is on her way to becoming a footnote in American history.
We all know about her checkered relationship with the truth. Despite that, she quickly became a frontrunner in the 2020 primaries.
Sadly, that momentum did not last long. She is tanking in the polls and might suffer a major defeat in the first primary caucuses.
After losing her one shot at the White House, she will have to go back to being a sad, liberal senator.
Maybe that's why she tried one last time to grab the spotlight. During the Senate impeachment trial, she submitted a question to be read by Chief Justice Roberts.
The question was a shot at Roberts himself and at his legitimacy as the leader of the highest court in the land.
It did not go well.
From YouTube:
Sen. Elizabeth Warren, D-Mass., asked during the impeachment trial on Jan. 30 whether Chief Justice Roberts is at risk of losing some of his legitimacy because he is presiding over a trial in which senators have refused to allow witnesses or evidence.
Woah. Warren wrote what could only be called a nasty question aimed at the chief justice himself.
She seems to have said that because Republicans are refusing trying to block new witnesses to add on to the House's rushed investigation, and Roberts may allow it, it hurts the legitimacy of Roberts's position.
I think trhat's pretty ugly, I don't care who you are.
Do Democrats have zero respect for anyone anymore? They criticize the president constantly. Now, Warren is attacking the Chief Justice of the Supreme Court because the trial isn't going her way.
Watch Roberts' response. It's priceless. He stares down the senator. I can't read his mind, but he looks like a teacher about to scold a pre-school student! (Which is a good comparison for Congress, these days.)
Not only that, but Adam Schiff himself has to defend the chief justice. He even goes as far as to say that Roberts has done "admirably."
You know you stepped in it when Adam Schiff is the one taking the high road!
Do you think this episode is going to help Warren in Iowa and beyond? Will she learn from this blunder and do better in the future?
I don't think so…
SHARE to make sure everyone sees Elizabeth Warren's humiliation!
Source: YouTube