Weeks Before The Election, Trump Picks Up Major Endorsement From The Governor Of Puerto Rico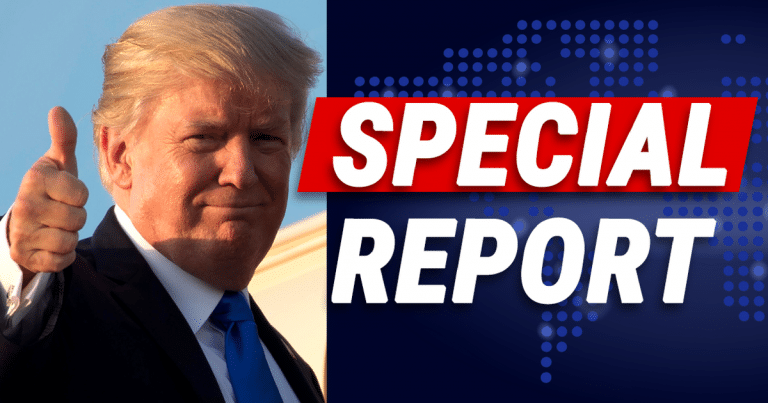 What's Happening:
The election is almost upon us, with some states already open for early voting.
Some predict it could be close, as Democrats pull out all the stops to get Sleepy Joe into the White House.
Endorsement from key figures could have a tremendous impact on the election.
A notable person just might win over a demographic that could put the election away for good.
And Trump just got a major endorsement from another major leader:
Puerto Rico Gov. Wanda Vázquez Garced endorsed President Trump's re-election bid on Tuesday, weeks after the White House announced an aid package meant to boost the island's efforts to rebuild its infrastructure following Hurricane Maria…

"They have to go to vote, exercise their right to vote and evaluate who has represented being a person who thinks about Puerto Ricans and their needs at the most difficult moment. It is Donald Trump."
The governor of Puerto Rico, an America commonwealth, is calling on all Americans to vote for President Trump.
There are millions of Puerto Rican citizens that live in New York and other states. An endorsement from Vázquez Garced could have a big impact on their vote.
The governor is pointing to President Trump's efforts to help the island after recent disasters.
Trump secured a large aid package to help Puerto Rico after it was rocked by Hurricane Maria.
Joe Biden has had trouble connecting with Hispanic American voters. Recently, he tried to win them over during an event, playing a racy song from his cell phone.
It did not go over well.
For many minority communities, enthusiasm is low for the Democrat. Meanwhile, Hispanic Trump supporters appear eager and ready to give him a second turn.
Trump's economic successes have seen the lowest Hispanic unemployment in our nation's history.
Despite ongoing slander from the left calling Trump "racist," it seems many Hispanic Americans are breaking for the president.
This endorsement from the Puerto Rico governor just might put him over the edge.
Key Takeaways:
The governor of Puerto Rico endorsed Donald Trump for re-election.
She said President Trump "thinks about Puerto Ricans and their needs."
Trump sent aid to the island after it was hit by Hurricane Maria.
Source: Fox News