Whistleblower Exposes Eye-Opening Border Scenes – Claims Taxpayers Are Paying for Drinking and Debauchery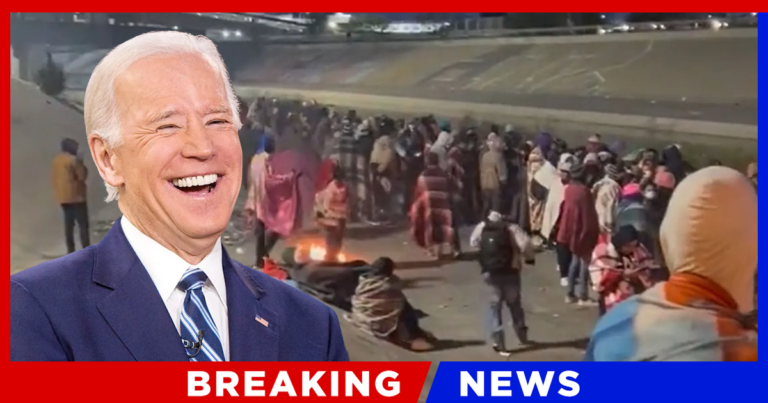 What's Happening:
How bad is Biden's border crisis getting? Biden neglected requests from Texas, Arizona, and Florida for help dealing with millions of illegal aliens. So, several governors began busing aliens to blue cities like New York. The goal was to force Democrats to start protecting the border and deporting these illegals.
Instead, mayors like New York's Eric Adams rolled out the red carpet! He is using tax dollars to house illegal aliens in swanky hotels, providing food and other amusements. None of these freeloaders are being vetted or forced to work. None have been deported. And now, a whistleblower is revealing what Democrats are using your money on.
From Fox News:
An employee at Row, one of New York City's best-known hotels, became a whistleblower Wednesday after he released video and photos of illegal immigrants trashing the hotel and leaving fresh food out to rot…

"The chaos that we see at the Row today is [caused] by migrants being drunk, drinking all day, smoking marijuana [and] consuming drugs," Rodriguez said.

He also said that the Row is struggling with "domestic violence" among migrants, young people "having sex in the stairs," and a fight between a migrant and a hotel security officer.
Who would have thought this would happen? Oh, everyone with a brain. We know that most of the migrants rushing the border under Biden were economic refugees. They weren't fleeing war or hardship. They are just looking for handouts.
And, we are learning, many of them in New York are destroying hotels. Reports reveal that the migrants Mayor Adams is bankrolling have been using drugs, getting drunk all day, and even having sex in stairwells.
They are leaving food out to rot and are destroying once-respected hotels. This is the caliber of people Biden wants to replace hard-working Americans. These are the "tired masses" yearning to be free. But people who didn't want to work in their own country and thought America would give them a free ride.
Well, thanks to Joe Biden, America is giving them a free ride. He and his idiot Democrat refuse to kick these freeloaders to the curb. All we have to do to get our country back is deport those who break the law to come here. It's not rocket science.
But Biden is spending your tax dollars so a group of invaders and screwing in a hotel hallway. How nice.
Key Takeaways:
Migrants being kept in New York hotels are destroying them, according to a whistleblower.
These aliens are using drugs, getting drunk, and having sex in stairwells.
This comes as NY Mayor Adams spends tax dollars to put up migrants who rushed the border.
Joe Biden continues to ignore the border crisis, as millions flood the country.
Source: Fox News