White House Social Security Claim Finally Fact-Checked – Musk Sends Biden Team into a Panic, Tries to Quietly Delete It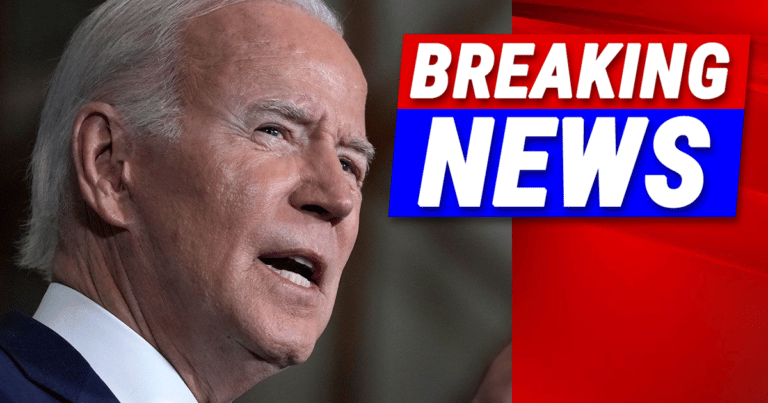 What's Happening:
Let's face it, there's not much to celebrate coming out of the Biden administration. With critical midterms just days away, Biden and his cohorts have resorted to petty schemes to boost their party's chances.
When they're not calling Republicans devils, they are twisting facts, apparently, to buff up their "achievements." The White House claimed Biden was responsible for the "biggest increase" in Social Security checks in 10 years.
Except, they left out a critical detail. Thankfully, Elon's Twitter set them straight.
From Breitbart:
The White House quietly deleted a false post on social media crediting President Joe Biden for higher Social Security checks…

But that post on Twitter was soon updated with additional context submitted by Twitter users.

"Context is written by people who use Twitter, and appears when rated helpful by others," the message from Twitter read.

But instead of correcting their claim, the White House deleted it.
Elon's Twitter fact checked the White House 💀

Social Security checks increasing because of inflation, and not even keeping up with real inflation, is not something to brag about. pic.twitter.com/KFidlPkt9A

— Wall Street Silver (@WallStreetSilv) November 2, 2022
How pathetic. Biden's White House had the audacity to claim "Biden's leadership" helped secure SS increase. What a spin! Yeah, Biden's responsible… because he triggered 40-year-high inflation, forcing the Social Security Administration to increase payments.
That increase is only playing catch-up with runaway inflation, which disproportionately hurts seniors since they are no longer working. Twitter users implemented a new fact-checking feature to expose Biden's blatantly dishonest claim.
But instead of copping to the "mistake," his White House handlers deleted the tweet.
Twitter censors are clamoring to say that the feature that outed Biden was around long before Elon took over. But we NEVER saw any false information from Biden (or any other Democrat) get fact-checked, until Musk bought the company.
It seems, prior to the takeover, Twitter wasn't all that concerned with the feedback of users who knew more than the left. But now, all of a sudden, Biden's White House is getting busted for its bogus claims.
If only this was going on for the last five years. We'd might still have a democracy!
Key Takeaways:
The White House posted a false tweet, claiming Biden helped increase SS checks.
Users fact-checked the tweet, showing the increase was due to runaway inflation.
Instead of admitting the mistake and taking responsibility, the White House deleted it.