Former White House Physician Delivers Bad News For Biden – "I think he's got some cognitive issues"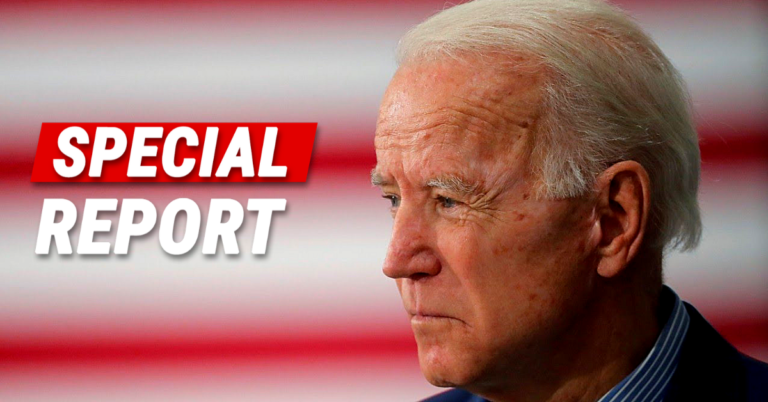 What's Happening:
Since the early days of the Democratic presidential primary, critics have commented on Joe Biden's apparent mental decline. In more recent weeks, the left-leaning media has been all too quiet to comment on it—considering he is the presumptive Democratic nominee.
However, many Americans have expressed concern over Biden's seeming inability to finish sentences, follow prewritten speeches, or his surprising lack of energy.
Now, a former White House physician is expressing concern:
Former White House Physician Dr. Ronny Jackson told The Kyle Olson Show that former Vice President Joe Biden needs to take a cognitive assessment and release the results, but that his campaign won't let that happen…

"I think he's got some cognitive issues," he continued, before adding that he's not diagnosing the former vice president and has not examined him.
Dr. Jackson has not examined Biden himself, but as a medical expert, he is voicing his worries. Jackson said, "I'm not comfortable with him being my president," referring to Biden's mental decline.
Jackson pointed to various examples of Biden's possible mental problems, including his inability to complete a sentence and moments where Biden appears unaware of where he is.
"But as a concerned American who also happens to be a physician, I'm just going to say it's concerning to me that he sometimes is not able to complete a sentence, not really know where he's at or what he's doing and we've seen that countless times now," Jackson said.
Jackson was White House Physician during both Barack Obama and Donald Trump's administration, so it is unlikely he is speaking from a partisan position. Jackson gave the Montreal Cognitive Assessment to Trump, saying the president "didn't have anything to hide."
Numerous liberal pundits pointed out the many times Biden was confused, lashed out in anger, or had trouble speaking during the primaries. But once Biden presumably clinched the nomination (with Sanders' exit from the race), they all stopped talking about it.
It is possible that liberal media pundits are unwilling to point out Biden's possible mental problems, out of fear it will jeopardize his election chances.
But if Jackson's worries are true, then Democrats are asking Americans to elect a man unable to do the job.
Key Takeaways:
Former White House Physician is calling on Joe Biden to take a cognitive assessment.
Ronny Jackson has expressed concerns that Biden's mental capacity might be failing.
This comes after weeks and months of troubling performances from the candidate.
Source: Breitbart