Bud Light Sent Spinning by Liberal Backlash – Even Democrats Are Turning Against the Woke Company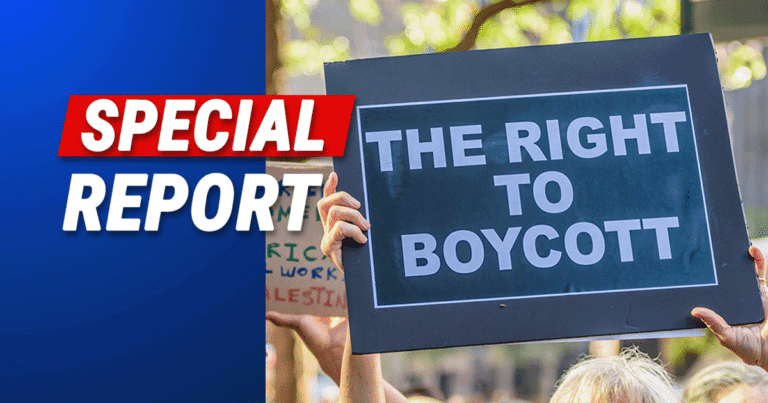 What's Happening:
We always say, "go woke, go broke." Yet big corporations just aren't listening. That's particularly true for a recent company that once appealed to countless, hard-working, honest Americans. They decided to torch years of goodwill by putting politics ahead of customers. And they joined, it seems, the wrong side of the culture war.
But it's not just conservatives taking a stand against this woke machine.
Millions of Americans have decided to send a message by boycotting this brand. Celebrities have turned on the company. Stores are reportedly removing their product, because folks just aren't buying. And now, a new report reveals that even Democrats are supporting this movement.
From Breitbart:
Transgenderism is so toxic to many Americans that 50 percent of middle-income earners are less likely to buy Bud Light beer because the brewer hired a pro-transgender man to change the beer's public image…

Just 18 percent "strongly oppose" a boycott, including 30 percent of Democrats and 11 percent of Republicans. Overall, a plurality of Democrats say they support the movement, 44-43.
Wow. According to a new poll, a plurality of Democrats support the Bud Light boycott. Numerous Americans have vowed to stop drinking the beer, ever since it plastered Dylan Mulvaney's upsetting face on their cans.
But if you think it's just the hordes of "transphobes" that are turning on Bud Light, think again. Even 44% of Democrats support the boycott. That shatters the left's entire agenda, as Bud Light needed Democrats to side with them on this decision.
We can assume that the "woke" executives at Bud Light decided to partner with this transgender, thinking it would score them brownie points with leftists. That would, in turn, draw more younger beer drinkers to their brand.
But it doesn't seem to be working out that way. Bud Light's parent company has lost billions since this scheme started. And even liberals are in support of a movement to boycott Bud Light over this woke virtue signaling.
Most companies think they can score big by pushing woke politics through their brands. Instead, it has only hurt them. Everyone from Gillette to Disney has suffered loss by taking sides in the political battle. But it doesn't seem that these executives are learning their lessons.
They still think they can shove this stuff down our throats. But, just like Bud Light, we are not swallowing this garbage.
Key Takeaways:
A plurality of Democrats support the Bud Light boycott, by 44%.
Consumers turned on Bud Light after the company pushed transgenderism.
Bud Light's parent company has lost $4 billion since the campaign started.
Source: Breitbart