Woke Disney Suffers $100 Million Disaster – They Just Got Major Karma at the Box Office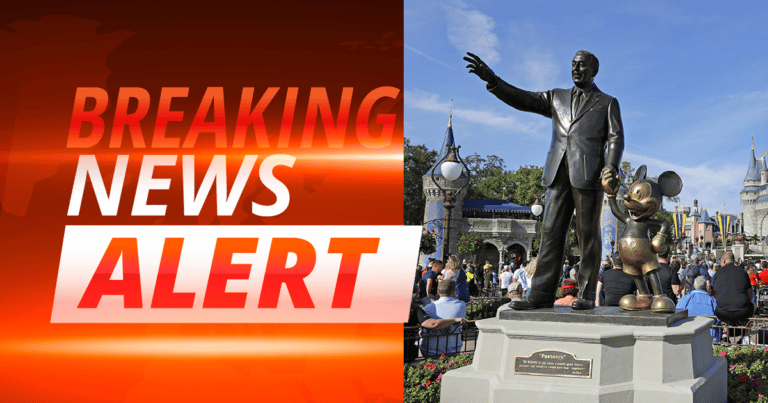 What's Happening:
We say it all the time. Companies that "go woke" soon "go broke." Even household names are not immune to this phenomenon. Recently, once family-friendly movie company Disney outed itself as the latest Hollywood studio to prioritize political content in its movies, shows, and games.
And it has been losing money ever since. Its streaming service lost over $1 billion. They fired their CEO. And they might lay off many employees. This was unthinkable previously, for a company as big as Disney.
Now, they are facing another major loss as their wokest movie yet hit theaters.
From Daily Wire:
Disney's newest release "Strange World" has bombed so spectacularly at the box office that it is on track to lose $100 million…

Initial projections showed that Disney expected to take in $30-40 million over the long Thanksgiving holiday, which would not have been a huge opening but would have been much better than the $11.9 million made over the weekend — or the $18.9 million made through the five-day holiday break.
Reports indicate that Disney's latest film will lose at least $100 million. That's shocking, considering that Disney isn't in the business of losing money. It seems this movie was doomed to fail because the story heavily revolves around a homosexual teen romance.
Instead of just a lesbian kiss (which doomed Disney's Lightyear), the movie apparently was much more LGTB-focused. Big surprise, it couldn't break $20 million over a five-day period. The holidays are often a big time for movies.
So, if Disney couldn't bring folks out to see this, it was a big flop.
Some are speculating that Disney wanted this film to fail, after the disaster that was Lightyear. There was little advertising for this film and no "buzz" online. It is possible executives wanted it to fail, hoping that families wouldn't realize how woke the company has become.
Regardless, the cat's out of the bag, Disney. Families did not want their children to watch a mediocre film about a gay couple. Most Americans don't seem to appreciate when liberal Hollywood studios try to shove their views down their throats.
This is one of a string of failures for the Disney company. A hard fall for a studio that has dominated Hollywood for years. But even Disney isn't immune from the woke cancer that is killing America's entertainment industry.
Unless these studios pivot fast, they might collapse for good.
Key Takeaways:
Disney's latest woke film is on track to lose over $100 million.
The film featured a gay teen romance, the biggest woke content from the company yet.
Disney is losing billions ever since it came out as supporting woke politics.
Source: Daily Wire