Woke Grammy Viewership Just Came In – The Pfizer-Sponsored 'Satanic' Awards Show Took a Historic Dive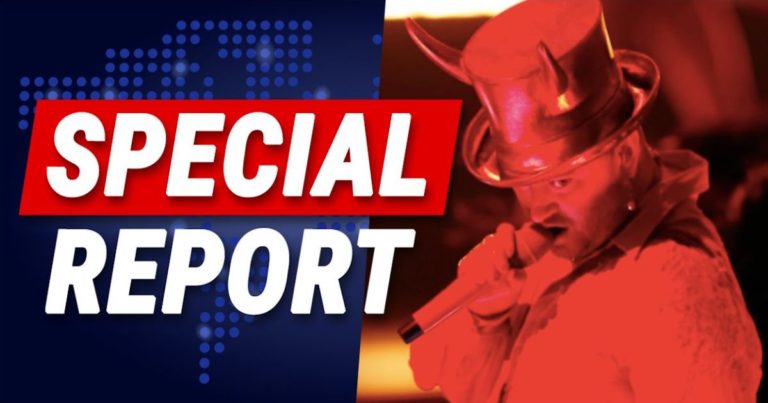 The 2023 Grammy Awards are in the books, and millions are still outraged at the "Satan" display that has been heating up social media.
The ultra-"woke" event was ripped for a variety of reasons, and many wondered: how many people actually watched?
Well, the numbers are in — and they're not good.
Several early headlines sounded encouraging because technically, the show came in at a 3-year-high of 12.4 million viewers.
However, as Breitbart noted, this is a seriously spun statistic.
In truth, it's the fourth-lowest viewer total the Grammys have ever recorded. Back in 2020, they got 18.7 million and that was considered a total failure.
In 2006, the new all-time low was 17 million, and now it's down to 12.4 million. And as Breitbart reminded us:
But when you consider the fact that, since 2006, the American population has increased from 299 million to 330 million, by a full 30 million people, that tells you just how big of a failure Sunday night was.

For some real context, and as a means to expose just how bad this number is, back in 2017, 26 million tuned in. In 2012, 40 million tuned in.

Since 1977, Grammy Award viewership has landed in the teens only on nine occasions, two of those times in the last two years.
The only way to say the numbers are "up" is when you compare to 2021 (8.8 million) and 2022 (8.9 million).
Typically, the show dragged in 20 to 30 million between 1976 and 2019, so the collapse is pretty clear. And the controversy won't end there.
As it turns out, Pfizer was one of the prime sponsors for the Grammys, which sparked even more pushback online:
Sam Smith has a SATANIC Grammys performance & it's sponsored by Pfizer

You can't make this stuff up pic.twitter.com/AG9a0uZWJe

— E (@ElijahSchaffer) February 6, 2023
There were several ads for Pfizer during the airing of the awards show, and many claim this is another example of the Democrat regime taking over.
They want to keep pushing a certain agenda, and Big Pharma has been part of their vaccination push from the start.
It probably doesn't come as much of a surprise to many, especially people who notice the government's promotion of pandemic-related news.
Key Takeaways:
The 2023 Grammy Awards got 12.4 million viewers, the fourth-lowest total ever.
It's up from the past few years, but the show typically got between 20 and 30 million viewers.
More controversy surrounds the show due to Pfizer being one of the sponsors.