Woman Blasts Mike Rowe For His S.W.E.A.T. Pledge. His Reply Is Exactly What America Needs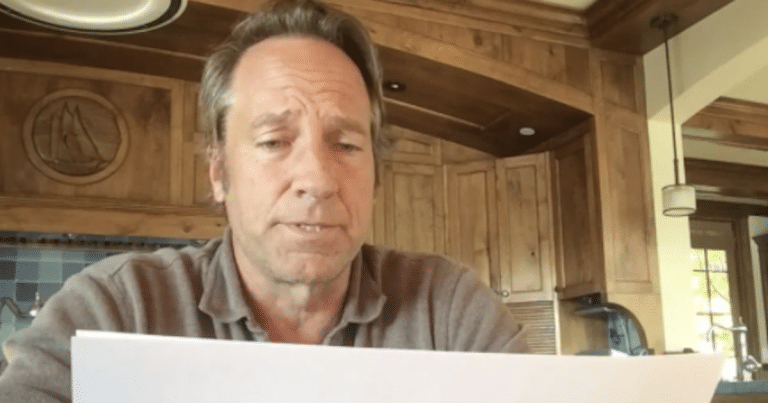 Mike Rowe has been among the loudest voices calling for a return to America's once renowned work ethic.
He often praised the unsung heroes of society on his show "Dirty Jobs," and his weekly podcasts usually feature the story of an underdog who suffered and struggled, but eventually achieved their dreams.
Rowe is also a driving force behind encouraging America's youth to forgo an expensive college degree and to pursue trade schools instead, stating:
"Lending money to kids who can't pay it back to educate them for jobs that don't exist anymore is a bad idea."
And Rowe isn't wrong. Many Boomers have vocational careers and occupy lots of our country's skilled trade jobs. But the Boomers are retiring with no one stepping up to replace them, leaving millions of trade jobs unfilled.
For Mike Rowe, this is a serious dilemma, and he desperately tries to motivate millennials to not be ashamed of hard work, but some are having issues with his messaging.
From IJR:
"On Saturday, 'Dirty Jobs' star Mike Rowe posted a note from a woman named Karyn Segal, who had some complaints about his Work Ethic Scholarship Program.
The scholarship requires applicants to take the 'S.W.E.A.T. Pledge,' which stands for 'Skill & Work Ethic Aren't Taboo.'"
On his website, Rowe issued a fair warning that this pledge is not for everyone, and that if anyone was "offended or threatened by its content, it's probably best to seek out a different pile of free money."
One disgruntled woman named Karyn evidently didn't read this warning. She said she had encouraged her son, who wants to be a welder, to apply for the scholarship, until she read the S.W.E.A.T. pledge.
She then proceeded to tell Rowe off about how much it bothered her, saying she was "appalled", that the pledge was "nonsense", and there were "so many things wrong" with it.
Rowe responded with his typical level-headed no-nonsense attitude, and explained to Karyn that he had no desire to pay for her son's training if he didn't believe in "the importance of hard ethic, a positive attitude, delayed gratification, and personal responsibility."
See the full post below:
Off The WallMr. Rowe – I heard about your "work ethic scholarship program," and suggested my son apply. He wants to be…

Posted by Mike Rowe on Saturday, April 7, 2018
Do you think Rowe has the right idea? Let us know in the comments!
Source: IJR